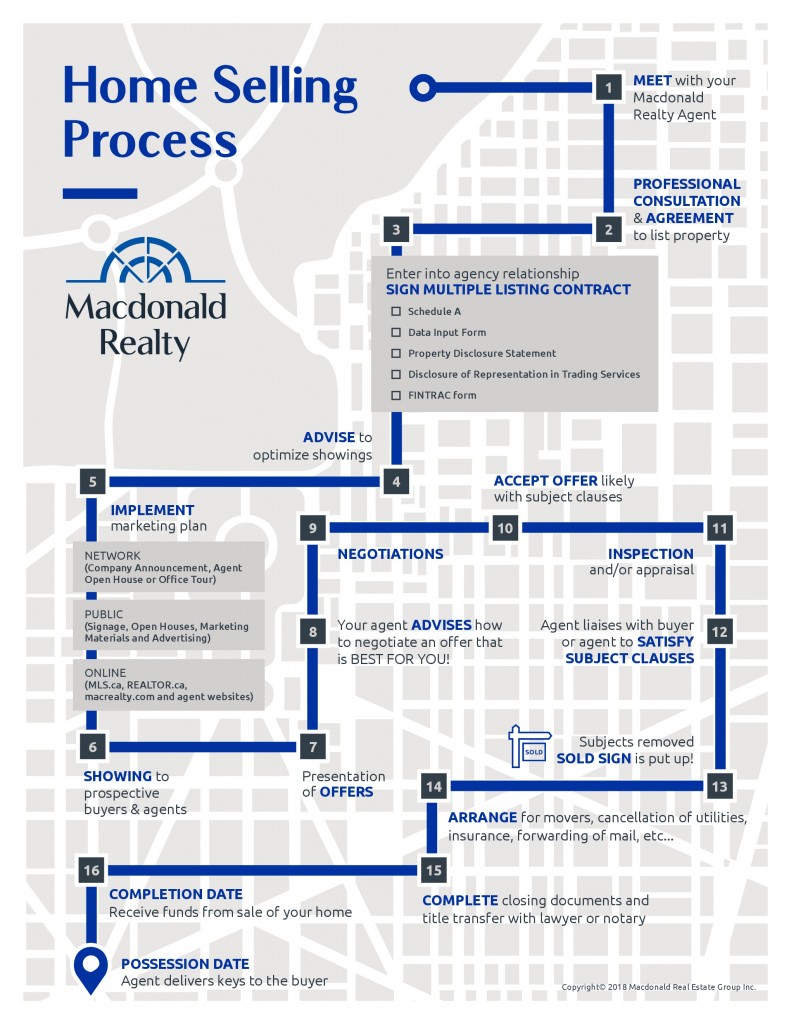 Backed by an impressive portfolio of innovative programs and tools, professional support, and the combined resources, services and knowledge of over 20 offices, I'm ready to put my extensive expertise to work for you.
At Macdonald Realty, we understand that selling your home can be an emotional undertaking. If you choose to work with me, my goal is to ensure you have all the market information at your fingertips to make the best possible decision. I'll make the process as seamless as possible.
Here's how the process works:
Let's meet up to discuss your goals. From there, we can have a professional consultation and enter into an agreement to list your property, and if you're happy to move forward, we'll enter into an agency relationship

Once I've advised you on how to optimize showings, we'll implement a marketing plan to start advertising your home

Once we've started showing the home to prospective buyers and agents, you'll be presented with offers. I'll advise how to negotiate an offer that is best for you

From here, we'll enter into negotiations, and accept the offer that you're happy with

Next, there'll be an inspection and/or an appraisal, and I'll liaise with the buyer or agent to satisfy subject clauses

The sold sign is up! From here, you'll need to arrange for movers, cancellation of utilities, insurance & forwarding of mail, and you'll complete the closing documents and title transfer with a lawyer or notary

Completion date!

You'll receive the funds from the sale of your home

Possession date! I'll deliver the keys to the buyer
Get in touch to receive a complimentary market analysis or estimated valuation.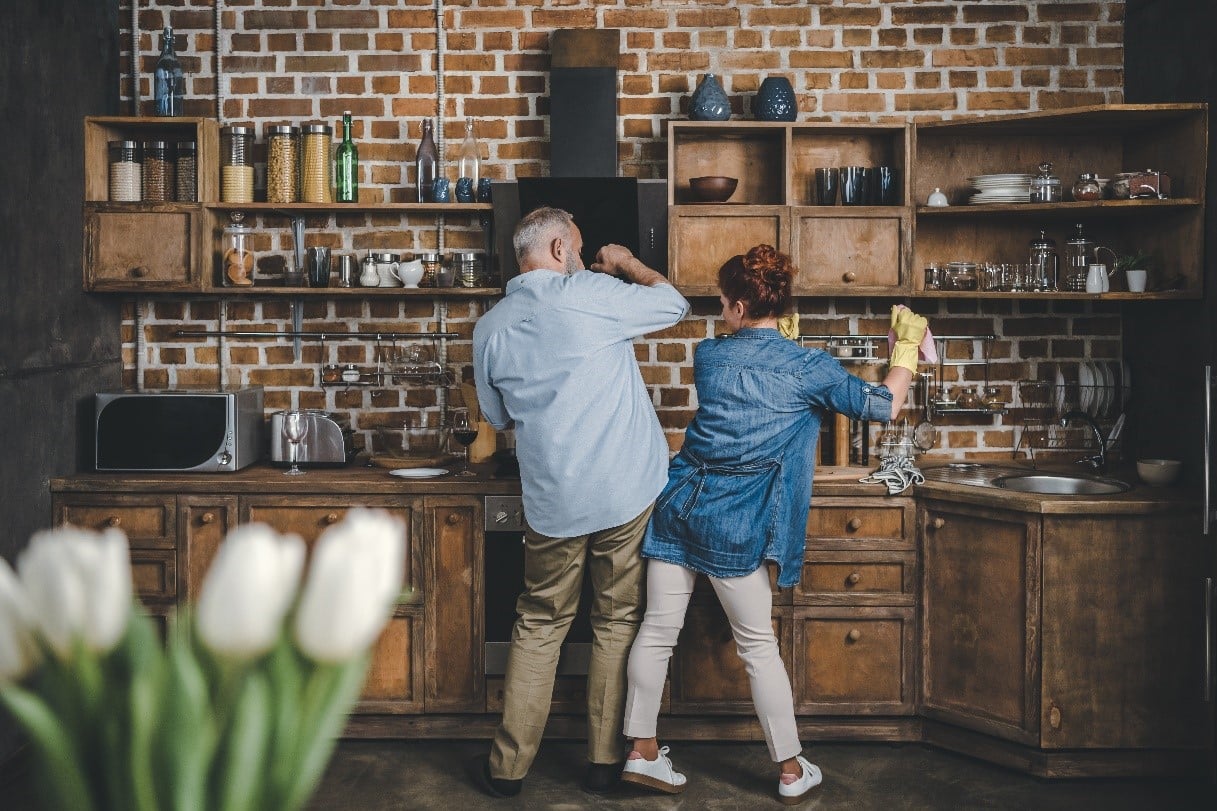 Testimonials
" "We were very pleased with the way Brandon handled both the sale of our previous house and the purchase of our new home. He was very thorough on both transactions. He handled some difficult negotiations on the sale, covered all the details, and got us a good price. He checked out our new strata thoroughly, and by the time we viewed it, knew more about the strata and its bylaws than many of the residents! We would certainly use Brandon again, and would recommend him to any of our friends." "
- R & D Allen
" Brandon was referred to us by a friend and helped us buying our home during an extremely competitive time. He demonstrated high knowledge of the market and guided us through all the process in searching for a place that would fit our family needs. He was very patient and resourceful, and always able to get the information we needed and never pushed us to buying anything that wasnt the right fit. We highly recommend Brandon to anyone who is willing to buy or sell. "
- Aline Pinto
" We're so happy with the purchase and how you've worked with us on this Brandon! You've been a wealth of information, instilled confidence, paid meticulous attention to the finest of details and even played therapist... And you managed to put up with me in the process. Given the landscape of the current crazy markets, you are an absolute beacon of professionalism. Carla and I both couldn't be happier. Thank you. "
- Anthony Chopin
" I have the great fortune to work with many realtors and I always appreciate working with a realtor with a much knowledge and experience as Brandon brings his clients. Brandon has demonstrated time and time again he knows what it takes to serve his clients right. "
- James Bell
" A professional, comprehensive and high integrity effort on your part Brandon. A pleasure working with you! "
- B. Killackey
Previous
Next