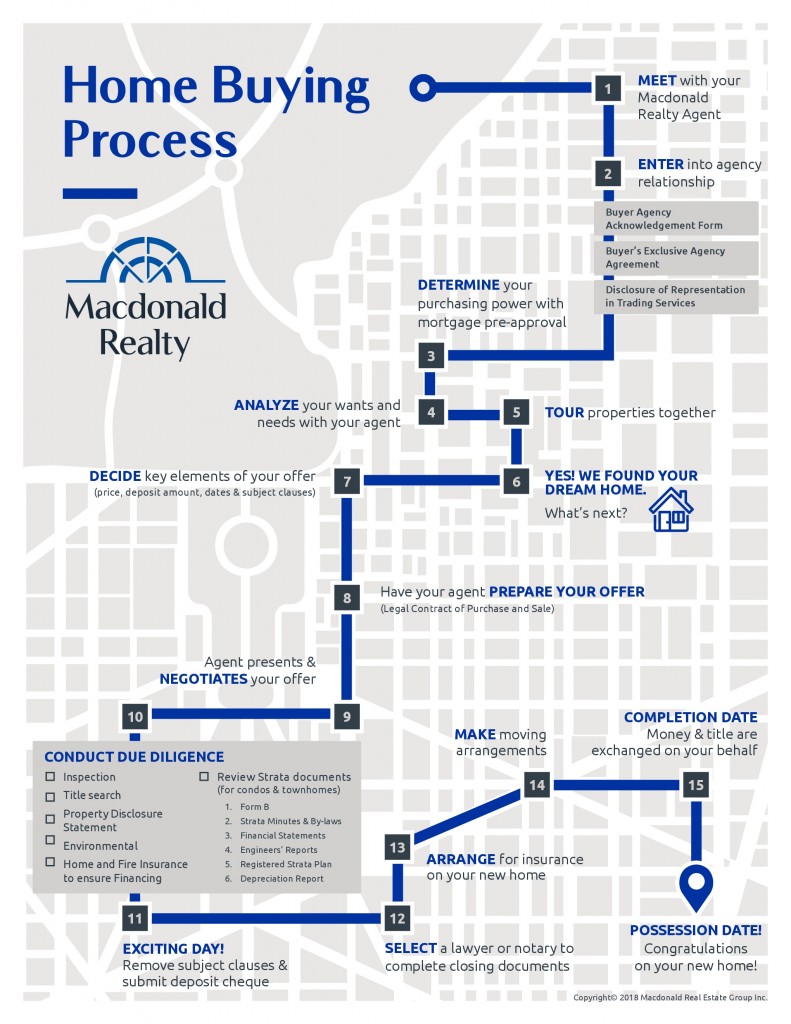 Backed by an impressive portfolio of innovative programs and tools, professional support, and the combined resources, services and knowledge of over 20 offices, I'm ready to put my extensive expertise to work for you.
No matter where you're starting out on your real estate journey – whether you're looking to buy your very first home, looking to buy an investment property, or dreaming of moving away, I'm equipped with the latest information and strategies to help you with the purchase of your new home.
Here's how the process works:
Let's meet up

to determine your real estate goals. From there, if you're happy to move forward, you'll enter into an agency relationship

Once you've determined your purchasing power with mortgage pre-approval, we'll analyze your wants and needs and start touring properties together

Yes! We've found your dream home. From here, I'll prepare your offer, present it & begin negotiating

The big step! Next, we'll conduct due diligence. This includes the inspection, title search, property disclosure statement, environmental, home and fire insurance and reviewing the strata documents (for condos & townhomes)

You'll remove subject clauses and submit the deposit cheque

Next, you'll need to select a lawyer or notary to complete the closing documents, arrange insurance on your new home and make moving arrangements

Completion date! The money & title are exchanged on your behalf

Possession date! Congratulations on your new home
Real estate, like life, never stands still. Momentum is critical, as is acting when the time is right, and recognizing opportunities. I'm here to help you see the potential and make it happen.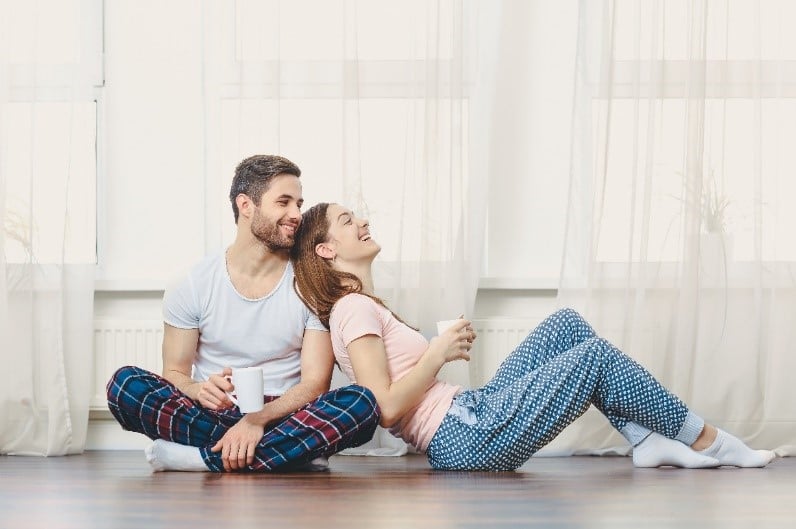 Testimonials
" We're so happy with the purchase and how you've worked with us on this Brandon! You've been a wealth of information, instilled confidence, paid meticulous attention to the finest of details and even played therapist... And you managed to put up with me in the process. Given the landscape of the current crazy markets, you are an absolute beacon of professionalism. Carla and I both couldn't be happier. Thank you. "
- Anthony Chopin
" Brandon was referred to us by a friend and helped us buying our home during an extremely competitive time. He demonstrated high knowledge of the market and guided us through all the process in searching for a place that would fit our family needs. He was very patient and resourceful, and always able to get the information we needed and never pushed us to buying anything that wasnt the right fit. We highly recommend Brandon to anyone who is willing to buy or sell. "
- Aline Pinto
" A professional, comprehensive and high integrity effort on your part Brandon. A pleasure working with you! "
- B. Killackey
" I have the great fortune to work with many realtors and I always appreciate working with a realtor with a much knowledge and experience as Brandon brings his clients. Brandon has demonstrated time and time again he knows what it takes to serve his clients right. "
- James Bell
" "We were very pleased with the way Brandon handled both the sale of our previous house and the purchase of our new home. He was very thorough on both transactions. He handled some difficult negotiations on the sale, covered all the details, and got us a good price. He checked out our new strata thoroughly, and by the time we viewed it, knew more about the strata and its bylaws than many of the residents! We would certainly use Brandon again, and would recommend him to any of our friends." "
- R & D Allen
Previous
Next